TWITTER CHAT TWO
Statin Intolerance and Therapy Selection
When Statins Do Not Adequately Lower LDL-C: Novel Therapies to Improve Outcomes in Patients with HeFH and ASCVD
James Underberg MD, FACP, MNLA
Clinical Assistant Professor of Medicine
New York University School of Medicine, NYU Center for the Prevention of Cardiovascular Disease, New York, NY
Director, Bellevue Hospital Lipid Clinic, New York, NY
Past-President, National Lipid Association, Jacksonville, FL
President, American Board Clinical Lipidology
Erin D. Michos, MD, MHS
Associate Director of Preventive Cardiology
Division of Cardiology
Johns Hopkins University School of Medicine
Co-Editor in Chief of the American Journal of Preventive Cardiology
Program Overview
Since the release of the 2018 Cholesterol Guideline, new lipid-lowering medications have been approved by the Food and Drug Administration (FDA). To address new lipid-lowering therapies' place in clinical treatment, the ACC published the Expert Consensus Decision Pathways (ECDPs). The goal of the ECDP is to accelerate real-time use of clinical policy at the point of care. This program is designed to improve clinicians' knowledge about the collection of available cholesterol-lowering medications, with an emphasis on newer therapies and how to utilize them to narrow the treatment gap and improve outcomes in patients with HeFH and ASCVD.
Target Audience
This educational initiative is designed for specialty physicians, nurse practitioners (NPs), and physician assistants (PAs) interested in the diagnosis and treatment of hypercholesterolemia.
Learning Objectives
Upon completion of this activity, the participant should be able to:
Describe the elevated risk of atherosclerotic cardiovascular disease (ASCVD) associated with heterozygous familial hypercholesterolemia (HeFH)
Summarize the Expert Consensus Decision Pathways regarding adding non-statin therapies when maximally tolerated statin monotherapy does not adequately reduce low-density lipoprotein cholesterol (LDL-C) in patients with HeFH and ASCVD
Differentiate between monoclonal antibody and small interfering RNA (siRNA) classes of proprotein convertase subtilisin kexin type 9 (PCSK9) inhibitors with regard to their mechanism of action, LDL-C-lowering effect and evidence for cardiovascular benefit
Accreditation
Physician Accreditation Statement
This activity has been planned and implemented in accordance with the accreditation requirements and policies of the Accreditation Council for Continuing Medical Education (ACCME) through the joint providership of Global Education Group (Global) and Iridium Continuing Education (Iridium). Global is accredited by the ACCME to provide continuing medical education for physicians.
Physician Credit Designation
Global Education Group designates this enduring material for a maximum of 1.0 AMA PRA Category 1 Credit™. Physicians should claim only the credit commensurate with the extent of their participation in the activity.
Instructions to Receive Credit
In order to receive credit for this activity, the participant must
Read the learning objectives and faculty disclosures Complete the pretest
View the broadcast
Complete the posttest with a score of 70% or higher
A statement of credit will be issued within four weeks of receipt of a completed activity evaluation form.
Fee Information and Refund/Cancellation Policy
There is no fee for this educational activity.
Contact Information
For information about the accreditation of this program, please contact Global at 303-395-1782 or
[email protected]
Disclosures
Disclosures of Relevant Financial Relationships
Global Education Group (Global) adheres to the policies and guidelines, including the Standards for Integrity and Independence in Accredited CE, set forth to providers by the Accreditation Council for Continuing Medical Education (ACCME) and all other professional organizations, as applicable, stating those activities where continuing education credits are awarded must be balanced, independent, objective, and scientifically rigorous. All persons in a position to control the content of an accredited continuing education program provided by Global are required to disclose all financial relationships with any ineligible company within the past 24 months to Global. All financial relationships reported are identified as relevant and mitigated by Global in accordance with the Standards for Integrity and Independence in Accredited CE in advance of delivery of the activity to learners. The content of this activity was vetted by Global to assure objectivity and that the activity is free of commercial bias.

All relevant financial relationships have been mitigated.

The faculty have the following relevant financial relationships with ineligible companies:

James A. Underberg, MD, MS, FACP, FNLA
Consulting Fees (e.g., Advisory Boards): Amgen, Ambry
Contracted Research: Amryt
Honoraria: Amben, Esperion, Merck, Novartis, Pfizer, Regeneron
Speakers' Bureaus: Amben, Amryt, Esperion, Regeneron

Erin D. Michos, MD, MHS

Consulting Fees: (e.g., Advisory Boards): Amarin, Amgen, AstraZeneca, Bayer, Boehringer Ingelheim, Esperion, Novartis, Novo Nordisk, Pfizer

The following planners and managers involved in the development of this activity have no relevant financial relationships with ineligible companies to disclose.

Global
The planners and managers at Global Education Group have no relevant financial relationships to disclose.

Iridium
Iridium staff and others involved with the planning, development, and review of the content for this activity have no relevant financial relationships to disclose.

Disclosure of Unlabeled Use
This educational activity may contain discussion of published and/or investigational uses of agents that are not indicated by the FDA. Global and Iridium do not recommend the use of any agent outside of the labeled indications.

The opinions expressed in the educational activity are those of the faculty and do not necessarily represent the views of any organization associated with this activity. Please refer to the official prescribing information for each product for discussion of approved indications, contraindications, and warnings.

Disclaimer
Participants have an implied responsibility to use the newly acquired information to enhance patient outcomes and their own professional development. The information presented in this activity is not meant to serve as a guideline for patient management. Any procedures, medications, or other courses of diagnosis or treatment discussed in this activity should not be used by clinicians without evaluation of patient conditions and possible contraindications on dangers in use, review of any applicable manufacturer's product information, and comparison with recommendations of other authorities.
This activity is jointly provided by Global Education Group and Iridium Continuing Education.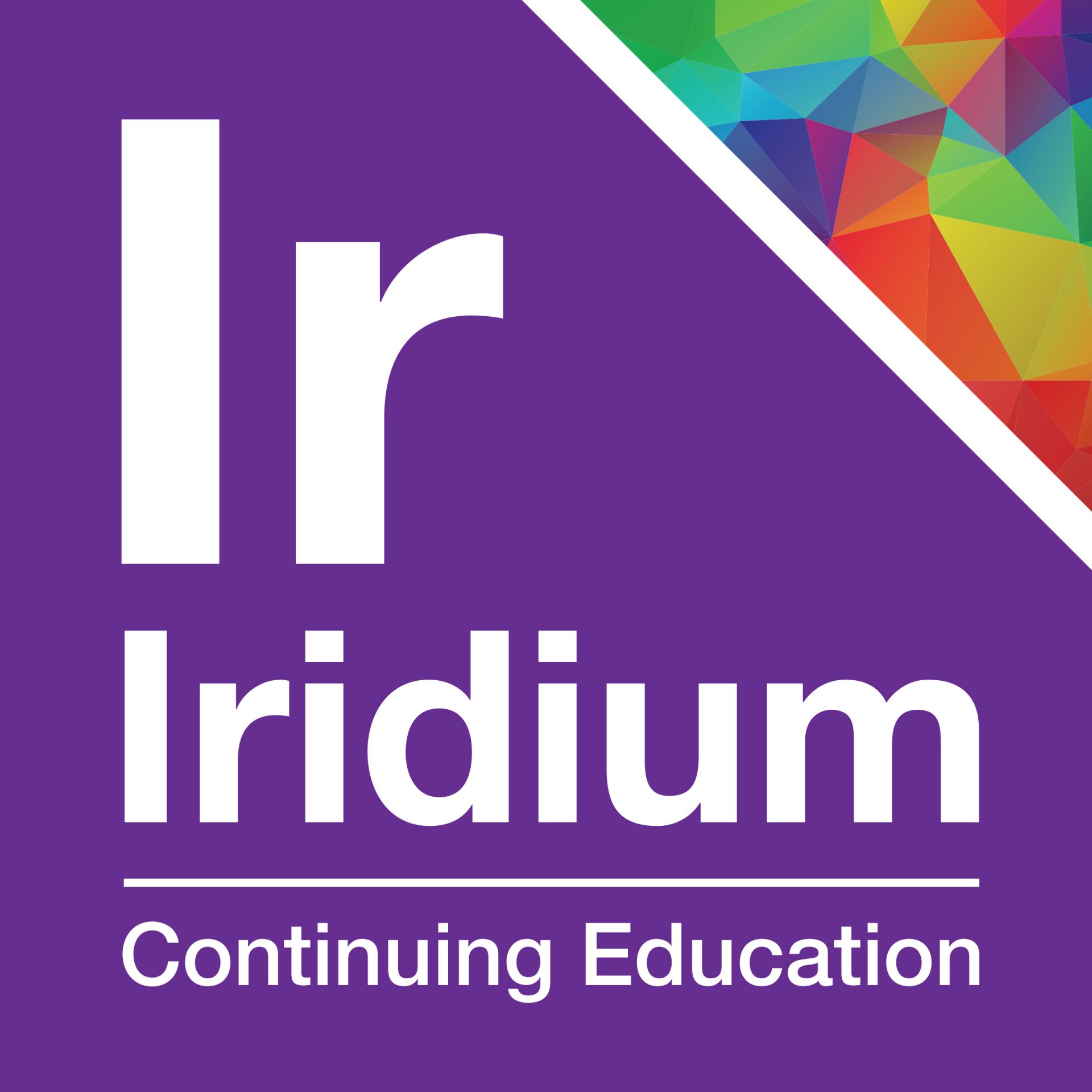 SUPPORTER ACKNOWLEDGEMENT
This educational activity is supported by an independent educational grant from Novartis Pharmaceuticals.
Credit Amount: 0.25
Release: January 18, 2023
Expiration: January 28, 2024